MISSION POSSIBLE
New York Times bestselling author and athlete Tim Tebow challenges you to find your mission and pursue a bolder, brighter, more fulfilling life. Crafted from his personal challenges and interwoven with scripture, the Mission Possible video course and interactive challenge will inspire and encourage you to take the next steps in your mission possible journey.
Discover your life's mission, pursue your purpose and create a life that counts
Gain a clear sense of your unique, God-given purpose
Align your priorities and responsibilities for a mission-driven life
Identify purposeful and impactful everyday choices
Fuel your drive and passion to design a life that truly counts
MISSION POSSIBLE
VIDEO COURSE
Take the practical steps you need to find your unique, God-given sense of mission and purpose. Six in-depth video lessons provide motivation and encouragement to start making daily, life-changing choices towards a bolder, brighter, and more fulfilling life.
MAKE YOUR MARK
SMS COURSE
40 days of reflection, inspiration, and action – delivered daily via text message. With targeted questions and thought-provoking exercises, Make Your Mark helps you personalize the principles from Mission Possible and craft an action-oriented plan to start living on mission and reach your goals one day at a time.
GET THE BUNDLE
Combine the Mission Possible streaming video course and the Make Your Mark 40-day challenge for a truly impactful experience.
Bible Study Video Course + SMS Course $139.99
$109.99
GROUP SALES
Church leaders, teachers, parents, and administrators have the opportunity to purchase the Mission Possible Bible Study for group-style learning. Leaders are provided with post-study discussion questions to facilitate reflection and conversation while students receive individual access to course materials to continue their studies beyond the classroom.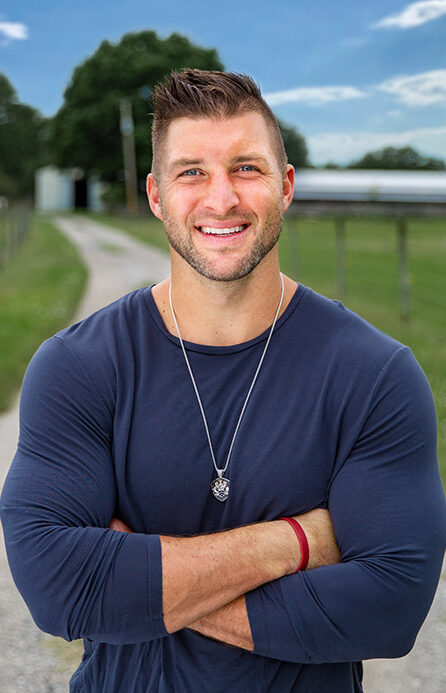 Tim Tebow believes that the secret to a truly meaningful life is not more comfort or ease, but a clear mission. More than the absence of challenges, having a clear sense of your unique, God-given significance will bring you a lasting sense of purpose. That's why Mission Possible will help you:
Identify your priorities
Align your responsibilities
Elevate convictions over emotions
Make decisive, impactful choices
Fuel your drive and passion
Set your sights on eternity
Far more dangerous than resistance or roadblocks is living with a mission impossible mindset. Statistically speaking, those with a stronger sense of mission and purpose live longer, richer, happier lives—regardless of their particular circumstances. Let this book ignite a new spark in your life. Wherever you are, whatever your work, you can not only find God's purpose for your life, but accomplish a mission that you have already been called to and equipped for. It's never too early or too late to start living a mission-possible life.