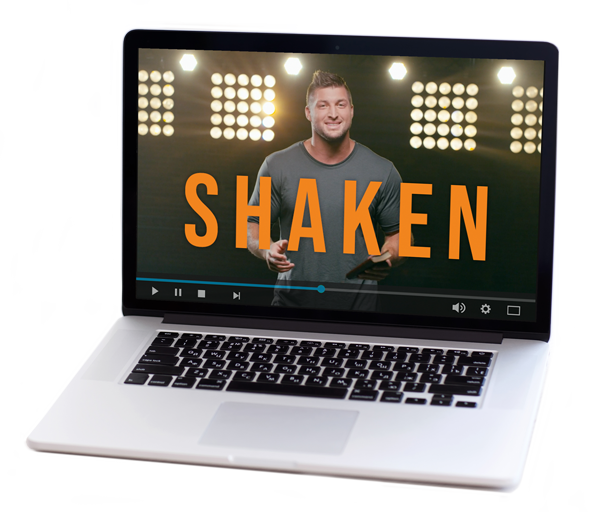 SHAKEN VIDEO BIBLE STUDY
In this dynamic four-session video study, New York Times bestselling author and football champion Tim Tebow shares insights from the highs and lows of his NFL journey and what he's learned about clinging tight to God's unfolding plan and purpose – no matter what may come.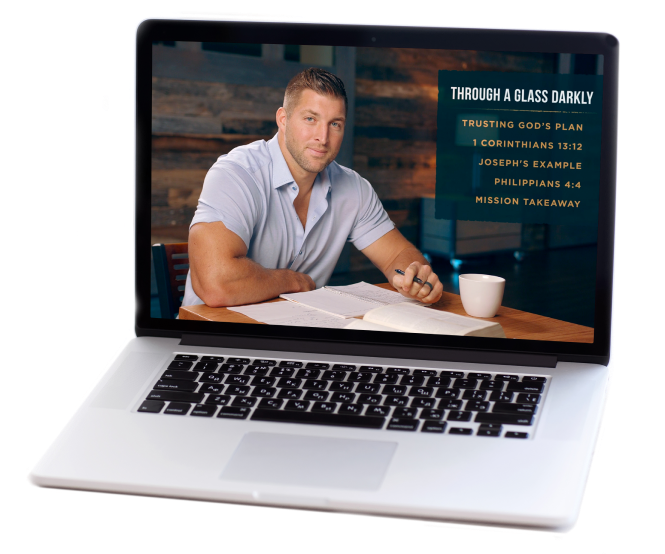 MISSION POSSIBLE VIDEO BIBLE STUDY
Each lesson features an in-depth scripture analysis where Tim examines the underlying lesson and breaks down the key insights to unlocking your god-given mission.
Following each lesson, Tim provides thought-provoking reflections to help you discover the unique core values that will drive your Mission Possible journey.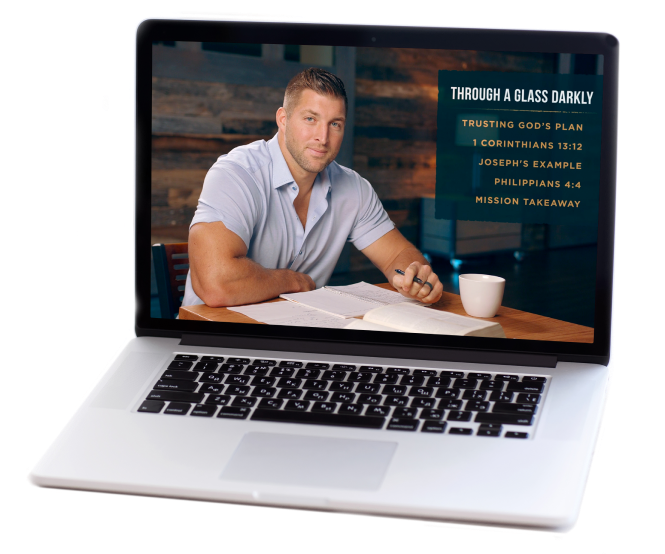 MISSION POSSIBLE VIDEO BIBLE STUDY
FOR GROUPS: Church leaders, teachers, parents, and administrators have the opportunity to purchase the Mission Possible Bible Study for group learning. Leaders are provided with post-study discussion questions to facilitate reflection and conversation while students receive individual access to course materials to continue their studies beyond the classroom.
15 Licenses – $139.00 | 25 Licenses – $169.00 | 50 Licenses – $199.00
Contact us for additional options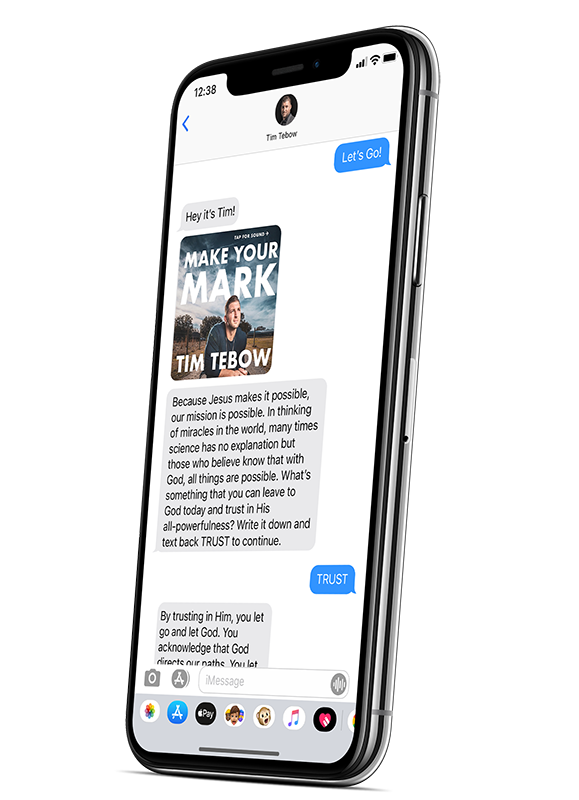 MAKE YOUR MARK SMS COURSE
40 days of morning audio lessons from Tim delivered directly to your phone – all via text message. Each recording features a bite-sized Mission Possible lesson, followed by a reflection prompt or exercise for the day.
What gets you out of bed in the morning? What does integrity mean to you? What are you willing to sacrifice for your goals? Answer these questions and complete the Make Your Mark course to get one step closer, every day, to achieving your Mission Possible goals.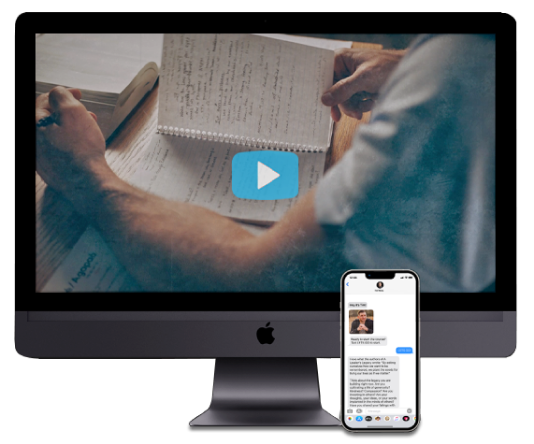 VIDEO + SMS COURSE BUNDLE
Combine the Mission Possible video course with Make Your Mark 40-day Challenge to get all of the resources and support you need to successfully identify your sense of purpose and live it fully.
Checkout