COMING SOON
MISSION POSSIBLE
New York Times bestselling author and athlete Tim Tebow challenges you to look beyond your current circumstances to find your mission in life and guides you on how to achieve it. Drawing on his own life, his work helping others, and insights from scripture, the Mission Possible video course and interactive challenge will inspire and support you on your journey- from longing for a sense of purpose to creating a mission possible.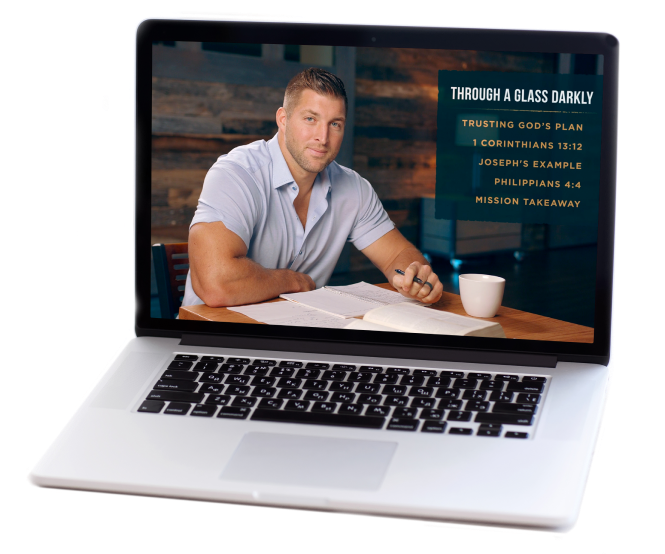 Available March 8…
Tim Tebow's Mission Possible Video Curriculum and Make Your Mark SMS Course
Gain a clear sense of your unique, God-given purpose
Align your priorities and responsibilities for a mission-driven life
Identify purposeful and impactful everyday choices
Fuel your drive and passion to design a life that truly counts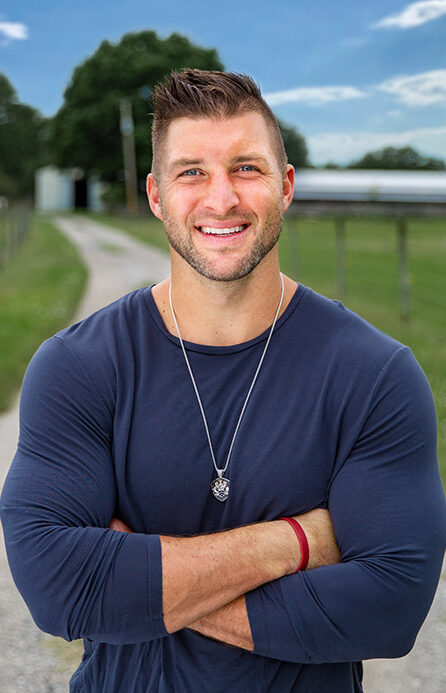 Tim Tebow believes that the secret to a truly meaningful life is not more comfort or ease, but a clear mission. More than the absence of challenges, having a clear sense of your unique, God-given significance will bring you a lasting sense of purpose. That's why Mission Possible will help you:
Identify your priorities
Align your responsibilities
Elevate convictions over emotions
Make decisive, impactful choices
Fuel your drive and passion
Set your sights on eternity
Far more dangerous than resistance or roadblocks is living with a mission impossible mindset. Statistically speaking, those with a stronger sense of mission and purpose live longer, richer, happier lives—regardless of their particular circumstances. Let this book ignite a new spark in your life. Wherever you are, whatever your work, you can not only find God's purpose for your life, but accomplish a mission that you have already been called to and equipped for. It's never too early or too late to start living a mission-possible life.